Police Chief Mark D Nicholson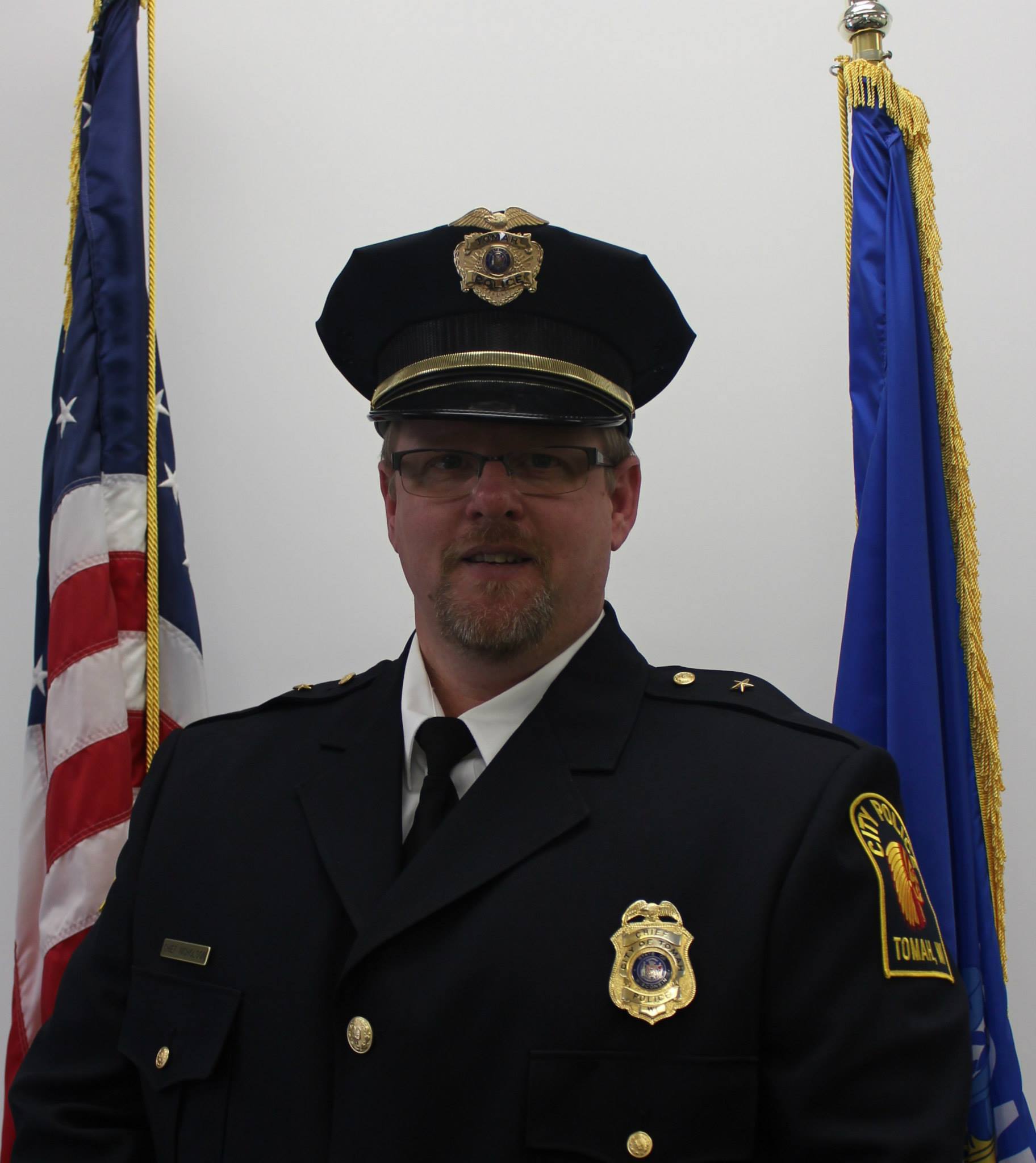 A Message from the Police Chief

Welcome! The purpose of this site is to share information with the citizens we serve, as well as to showcase our police department to visitors from around the world. Whatever your reasons for visiting us, we hope you find the information presented here useful and informative. Please contact us in person, by phone, or through email with any concerns, questions, or comments.

Chief of Police
Mark Nicholson
VISION

The Tomah Police Department exists to serve the Community by protecting life and property, by preventing crime, enforcing laws, and by maintaining order for the Citizens.


MISSION STATEMENT

- We will uphold the fundamental value of this democracy through belief in the constitution and dedication to liberty and justice. We respect and protect the rights of all citizens fairly and without favoritism.

- We will demonstrate honor and integrity in all we do through ethical behavior.

- We are accountable to each other and to the citizens we serve, who are the source of our authority. To do so we must be responsive to community concerns, acknowledge our mistakes, manage our resources effectively, and thoroughly investigate complaints against our employees.

- We believe that cooperation and teamwork will enable us to achieve the common goals of working as a team, and achieving the goals and objectives of the Department and City.

- We are capable people who care about the citizens of the City of Tomah. We believe that pride in ourselves, in others, in our work and in the Department is a key factor in obtaining excellence.