NEWS RELEASE

Incident Type: Burglary / Operating Motor Vehicle Without Owner's Consent / Theft
Incident Date: 11/01/10 Early Morning Hours
Location: Neighborhood – W. Juneau St. & Stoughton Ave.
Arrested: Skylar J. Knight 21 years old

Details: In the early morning hours of November 1, 2010 the Tomah Police Department received several reports of a suspicious person in the area of W. Juneau St. & Stoughton Ave. One victim reporting seeing the suspect in their vehicle and another victim reported seeing the suspect flee from the area of their garage.

At approximately 2:48 AM Tomah Police responded to a disturbance call at Wal-mart. Investigation of the incident at Wal-mart led to the arrest of the suspect Skylar Knight of Tomah. Knight was observed returning to a stolen vehicle in the Wal-mart parking lot and was detained by a friend of the victim who was aware that the vehicle was recently stolen. The vehicle Knight drove to Wal-mart was stolen from the garage of a residence at the 200 block of W. Juneau St. Knight likely stole the vehicle from the garage by first entering the residence and then proceeding into the garage.

While at the Wal-mart store Knight stole a memory card and an external hard drive.

Throughout the day on November 1, 2010 the Tomah Police Department received five additional complaints related to thefts and criminal damage to property in the same area.

Anyone with information related to this investigation is requested to contact Tomah Police at (608)374-7400.

Note: Knight was arrested by Tomah Police on September 14, 2010 and charged in Monroe County Circuit Court with four counts of Theft of Movable Property related to stealing from unlocked vehicles.
Attachment: Photograph of Knight at time of booking.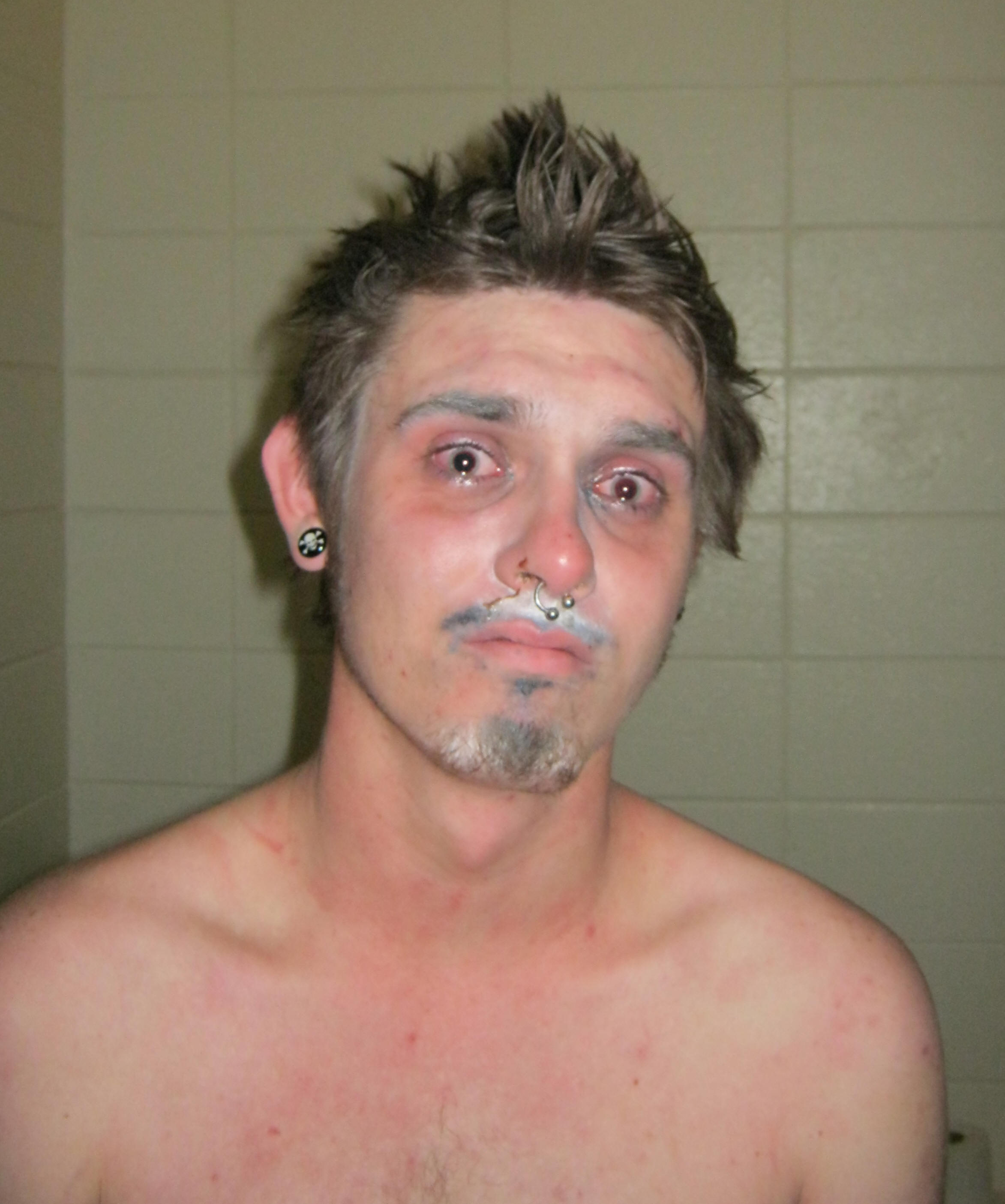 Prepared by: Sgt. Christopher Weaver


cweaver@tomahpolice.com
END OF RELEASE